Coral also dedicated a great part of her work to the Spiritualist churches in Great Britain. Even if we don't know any specific people there, we include here the links to UK spiritualist churches
links to UK spiritualist churches and organisationS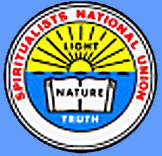 from THE SPIRITUALIST NATIONAL UNION (SNU) website that are useful for search on psychic subjects. The SNU is also running the Stansted based Arthur Findlay College for Psychic Studies, where Coral used to work and where her ashes are buried under a rose bush.
SNU Affiliated Bodies in the UK
Aberdeen Spiritualist Centre
Bolton Spiritualist Church
Camberley Spiritualist Church
Croydon Spiritualist Church
Glasgow Association of Spiritualists
Long Eaton Spiritualist Church
Newcastle Spiritual Evidence Society
Swindon Spiritualist Centre & Healing Sanctuary
Tunstall Spiritualist Church
Warmsworth and Edlington Spiritualist Church
Widnes Spiritualist Church
Uxbridge Spiritualists Association

SNU Affiliated Bodies Overseas
The Journey Within
SNU Affiliated Body in The USA.
Woodlands Sanctuary Foundation Inc.
SNU Associate Body in Melbourne, Australia.
District Council Websites
South Western District Council

Other Sites
Spiritualists' National Union Trust
Much of the Trust Property Committee's help is given through its close liaison with the SNU Trust and it makes applications to the SNU Trust on behalf of churches for advances to repair, maintain or improve Church property or purchase freehold or leasehold premises. Only churches which are in Sole Trust can have access to the borrowing facilities of the SNU Trust and the conditions of repayment of such advances are extremely favourable in comparison with loans from banks or building societies (many of which are precluded by their constitutions from lending to churches).
CARE Spiritualism
CARE Spiritualism - A congregational religious association of Spiritualist people and groups, offering ordination and education, training, and certification in all aspects of Spiritualism, but with ideas that suit the new millennium.
First Spiritual Temple
"The First Spiritual Temple is a non-denominational Christian Spiritualist Church. Our Christian faith is rooted within the philosophy -- rather than the modern movement's religion -- of Spiritualism. The Church was founded by Marcellus Seth Ayer on June 28, 1883. Our house of worship and study, also known as the First Spiritual Temple, was dedicated to God, Christ and Spirit in September of 1885."
Monash Spiritual Centre
Monash Spiritual Centre Inc, Melbourne is made up of a group of "ordinary" people whose spiritual beliefs are based around the Spiritualist philosophy. Our aim is to provide a venue where you can learn about Spiritualism and discover more about your real self in an open and friendly environment.
Mystic Mouse
An ever increasing spiritual and psychic site with pages of information, events, therapists directory, spiritual church locator, healing book, interactive discussions, crystal database, a constantly growing links page and much, much more. It's worth a visit just to see Mystic himself!!
Spirittales
"Spirit Tales" is primarily a mail-order service based in Canada specialising mainly in "hard-to-get" quality books about the 'Human Spirit, the Spirit World, Spirit Healing, Spiritualism, Clairvoyance, Clairaudience, Native American, Nature, Wilderness, Near Death Experiences,' and a few other specialised categories.
UK Healers
Update yourself on Spiritualist Healing and the progress of the Developmental Lead Body in the UK as it is today. This site has been especially created to keep Spiritualist Healers and all those interested in it fully up-to-date with what is going on.
Institute of Spiritualist Mediums (ISM)
An organisation dedicated to the Promotion, Teaching and Development of Spirit Communication.
R J Lees
A site dedicated to the work of spiritualist Robert Lees