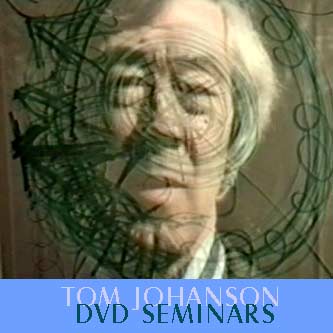 6 DVDs with a complete Tom Johanson Seminar in Freudenstadt/Germany, 1987. 9 hours video in 5 lectures. Currently not available for sale.
TOM JOHANSON
HÄNDE DIE HEILEN
(HEALING HANDS)
(German and English version, Germany 1981)
HEILEN AUS INNERER KRAFT
(German version only, Germany 1981)
Download photos from "Healing Hands"

CORAL POLGE
YOUR LIFE WILL NEVER END
(DEIN LEBEN GEHT WEITER)
(German and English version, Germany 1982)
CORAL POLGE has also appeared on many TV programs in the UK, various European countries, Australia and the US including an
"Unsolved Mysteries" TV episode in Louisville KY, USA, organized by Dr. Peter Moscow - check also links to Peter Moscow and Bill Landis
None of the film titles is currently on sale on the video market.
YOLANDA BETEGH
"THE POWER"
"DIE KRAFT" (1981)
The Diary of a Healing Journey to South Africa
TV documentary English version
MORE FILMS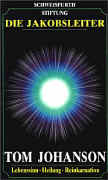 click video cover to enlarge
Jacob's Ladder (Die Jakobsleiter)
A German video production showing Tom in a German seminar 1996 about reincarnation, healing and the deeper meaning of life at the famous multicultural / spiritual forum Schweisfurth Stiftung (Schweisfurth Foundation) in Germany. Available through Schweisfurth Foundation.
Das Gesetz der Polarität
(The Law of Polarity)
Video Recording available from
(Peace University, Berlin)
Seminar speech about the law of polarity in Germany, 1995, by Tom in one of the most spectacular world peace conferences of spiritual teachers, philosophers, artists, politicians and media stars from all over the world including Ram Dass, Stanislav Grof and HH The Dalai Lama. There is a video recording of Tom's speech (English with German translator) that can be bought through the Internet. To order it on the Internet click below:
How to order this video on the German web site above
Click on the button Friedensuniversität der FGF (peace university) on the left side of screen. A list of lectures appears.

Find the title and order number of Tom's tape.Then click on BESTELLUNG (ORDER) on top of screen. Type in your address details. Then type into the large KOMMENTAR (COMMENT) section the title and number of Tom's video. Send the order.