Photos of Tom Johanson
High resolution jpeg photos of Tom Johanson for downloading and printing.
Click on the small thumbnail pictures to view and download the large version.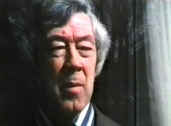 (Above:) NEW! Photos of Tom
from his film "Healing Hands" (1980/81)
(Below:) NEW! Portrait of Tom from his book "Through pain to freedom"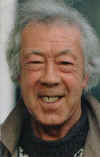 Photos of Coral Polge (from her film "Your life will never end")